New Bike Repair Station at Hillcrest Whole Foods
If you've stopped by Whole Foods in Hillcrest at any point during the last month, you may have noticed a newly installed perk: A bike repair station.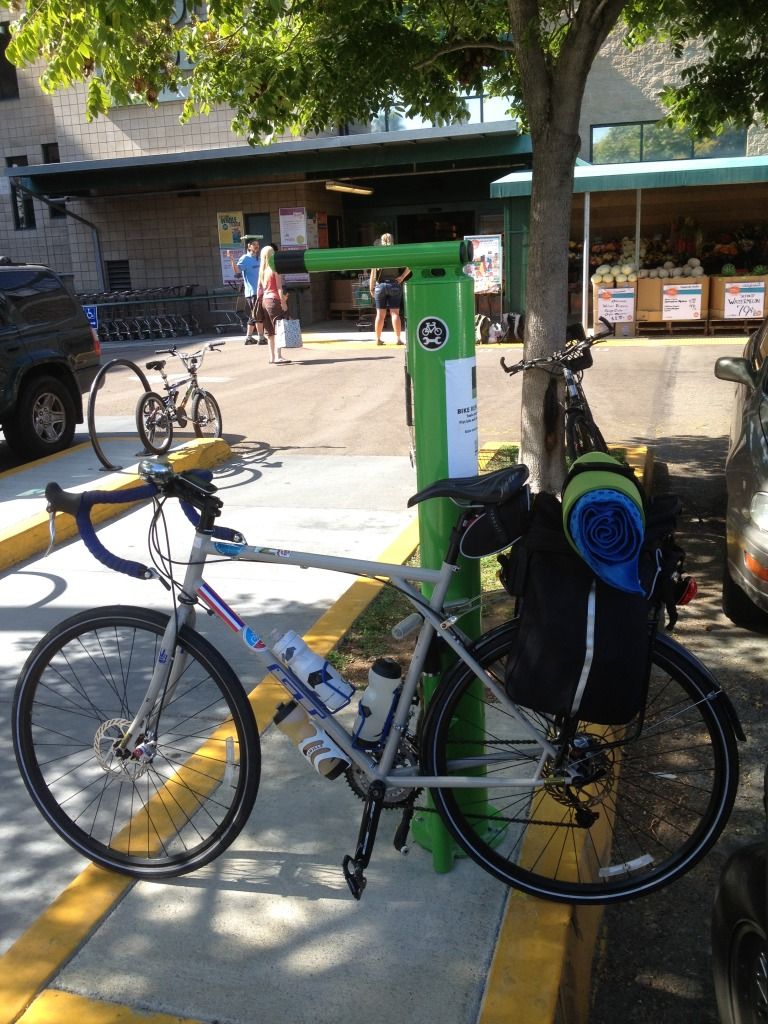 I stopped by Whole Foods last week and took a few photos of the new bike stand located conveniently by the walkway and the bike parking racks.
The station has a sticker with a QR code that you can scan with your phone:
Scanning the QR code takes you to BicycleTutor.com's repair guide where you can look up instructions to do most basic maintenance tasks on your bike:
The stand comes equipped with a variety of tools that work well on basic maintenance issues:
I called Hillcrest's Whole Foods' manager to ask more details about the bike repair station. The manager stated that she heard about the bike repair station from another manager of a Whole Foods location in Northern California and thought it was a great idea. Because so many of Whole Foods' customers and employees ride in, the branch manager thought it would be a great perk for them. So far the response has been very positive.
This was, indeed, an excellent perk. What are your thoughts on this repair stand? Have you used it?