New Buffered Bike Lanes on Pacific Highway, Sharrows on University Avenue
Sharrows have appeared on University Avenue in Hillcrest. Read our previous coverage of sharrows and the purpose they serve.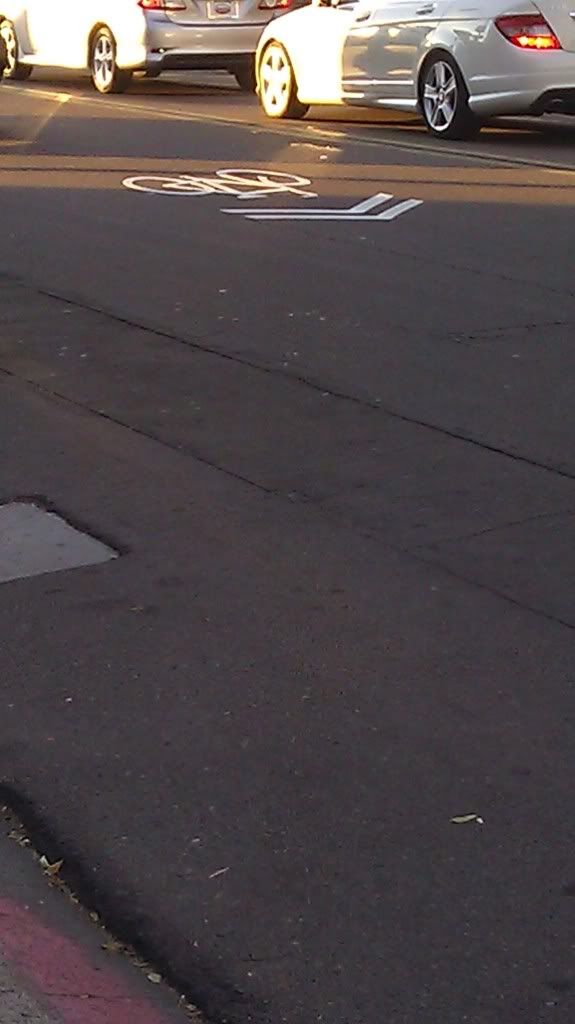 And Pacific Highway in Old Town finally got a long deserved bike lane upgrade over the weekend. And cyclists in the region immediately were seen riding on it. Once the resurfacing team gets around to resurfacing the area, this will be a true joy to ride on.
Have you noticed any other road surface upgrades anywhere in San Diego County? Share the details in the comments below.