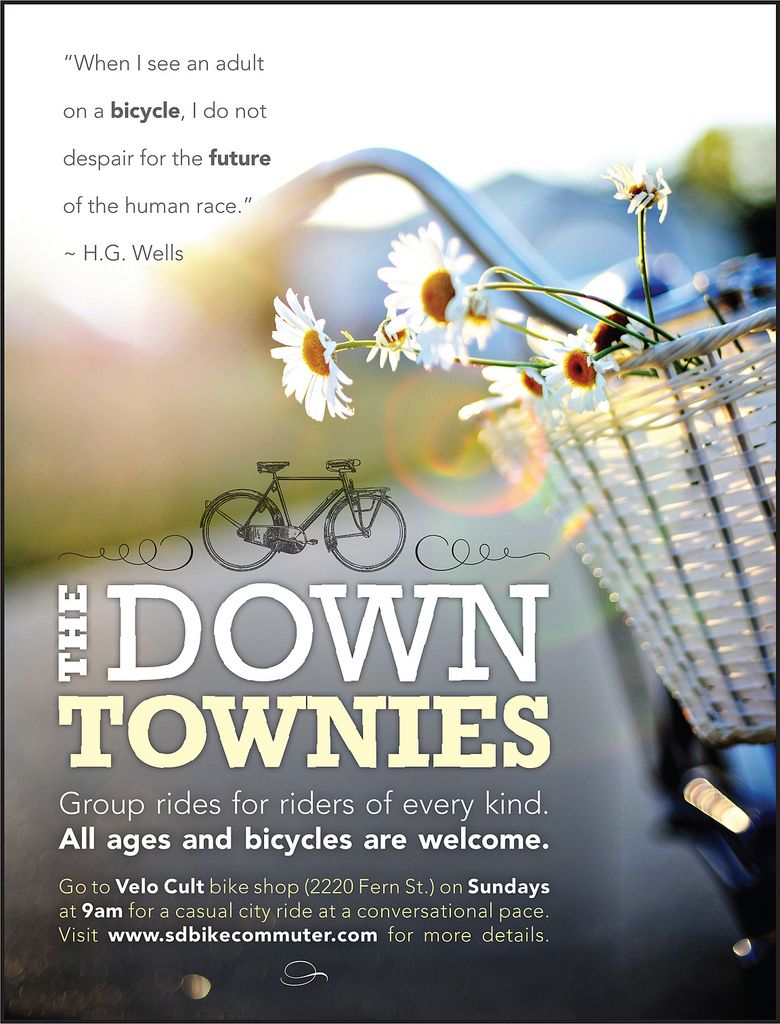 With the long weekend ahead of us, the Sunday Down Townies rides are back in full swing. Anyone is welcome. The group will head to Ocean Beach this week for brunch. The destination is To the Point which promotes locally sourced, seasonal and sustainable menu that is worth trying. For those who don't want to make the whole ride (maybe 20 miles round trip with some climbing) the group plans to meet at the flag pole in Old Town around 10:00. The ride starts at 9AM at Velo Cult bike shop located at 2220 Fern Street.
In late May this year, a San Diego biotech executive who was also a father of two was killed when an SUV driver lost control of her vehicle while speeding and flipped over and onto a Class I bike path along SR 56. As sadness descended upon the bicycle community in San Diego, Nick Venuto's family and friends have decided to organize a memorial ride in honor of his memory and his passion for riding. The ride will be held on July 9th.
Critical Manners Ride for the Law Abiding Cyclists – The first Critical Manners ride will be held on August 12. With San Diego's critical mass gaining both size and notoriety, it is certainly doing quite a bit to garner attention in the form of praise and blame. Praise, because the city and its governing body still refuse to take a lead in determining a transportation policy that is not solely based on the automobile. Thus, over a thousand cyclists descend every month to ride the streets that are the sole domain of the automobile. The cyclists who ride critical mass also get to be blamed because a some of the rowdier cyclists have attracted enough attention to place all critical mass riders in the same morass that Southern California has placed bicyclists for decades. Thus some cyclists disillusioned with critical mass in San Diego have rallied to create another group ride that would alleviate the bad name that critical mass has purportedly brought to San Diegan cyclists.
Below is a video taken by a rider during the April Critical Mass ride that begins every last Friday at the Big Fountain in Balboa Park:
I encourage any and all group rides and wish the Courteous Mass group much success. Hope to see you there! (h/t Travis)