San Diego is Making Bikes Count
While San Diegans try to navigate the region by bicycle, little have they realized their determination to navigate our streets by bicycle is paving the way to getting more infrastructure built and getting more people riding bikes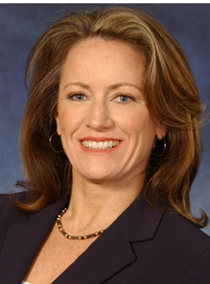 Dr. Sherry Ryan is a professor of City Planning at San Diego State University's School of Public Affairs and is leading efforts with the assistance from the San Diego Health and Human Services Agency to determine exactly how many people ride in San Diego County.
Why does counting bikes matter? Ryan says,
measuring leads to understanding leads to realizing change.  We can only be convincing in our arguments for change if we have information on whatever the subject of that change is.  In more blunt terms, we we have highly developed methods for analyzing vehicle level of service analysis, and almost no methods for active travel assessments.  We have no data, no methodologies, and no real consideration of walking or cycling in traditional transportation planning.  Mainstreaming data collection for active travel will ideally lead to development of rigorous analysis methods, and legitimate consideration of these modes in planning.
Measuring is a key part of planning which leads to implementation even in bike friendly countries like Denmark. Marianne Weinreich, Deputy Chairman of the Cycling Embassy of Denmark and Head of Mobility for VEKSØ A/S had a similar response to Ryan on why Demark began the process of counting riders,
The first cyclist counter was developed 10 years ago in Denmark.  At the time, the City of Odense was Denmark's National Cycle City and because of that role it acted as a laboratory for the testing of new cycling measures that could help reverse years of decreased cycling in Danish cities.  In part, the motivation for developing the counter was that there was so much technology for cars in cities (for example, intelligent transportation systems) but very little in the way of technology for cyclists.  So, the original idea was to have a product that was very high-quality, that could elevate cycling and treat it as just as important as the car – in other words, to show the cyclist that they are not second-rate
Unlike the more expensive and fancier looking bike counters seen in Portland that give riders the thrill of seeing the numbers go up as they ride by, San Diego's counters count silently. They are what is called a  "ZELT Inductive Loop" which are installed under the pavement on a handful of bike paths, lanes and on roads. Below is a collage of photos showing current installation of the ZELT loops at three sites:
Below is a map of current installation sites and proposed installation sites (click for bigger version):
When asked the basis for why the counters were installed where they are, Ryan responded,
Selection of locations followed 3 key criteria.
1) along the Regional Bicycle Network,
2) in Smart Growth Opportunity Areas,
3) representative of Regional Bicycle Network in terms of 27 strata of employment-population-income. Locations will allow for assessment of effectiveness of long range plans and performance monitoring, and also for demand estimation which is critical facet of project prioritization.
While the data for the bike counts is not readily accessible to the public, Dr. Ryan stated that she is working to ensure that it will eventually be publicly accessible.
As for Dr. Ryan's grand vision on why she works in this field and works on collect accurate bike counts, she says,
My motivation is to have walking and cycling be considered as seriously as driving. Right now they are not. A substantial portion of our roadway right-of-ways should be dedicated to bicycling and walking. I'm hoping these counts will establish a foundation for transformation.
Have you seen these ZELT loops while riding around the city or elsewhere in the county? What were your thoughts when you first saw them?